You are invited to join us for our second installment of our Future of Contruction lecture series, titled 'Moving Parts', a moderated discussion about modular construction, globalization and the urban built environment.
FUTURE OF CONSTRUCTION
A lecture series presented by CTBUH and Autodesk to explore innovations in the construction industry. The demands on construction have changed rapidly due to urbanization, sustainability, population growth, project complexity, and new technologies.  The construction industry has responded with new trends that embrace innovative technologies, construction methods, financing models and more.  This series will explore the most compelling trends that are poised to change the way that we build.
Manufacturing Buildings
The second in a series of lectures exploring modular construction through intermodal modular architecture. There is an urgent need for a transformation in the way we design and build our cities that will bring down costs, and that will attract people at all income levels to live in dense transit-based urban neighborhoods.
The next generation of modular architecture will be geared to global production and distribution, and will adopt advanced industrial methods of manufacturing. The promise of modular—efficiency and economy of scale—will for the first time be realized.
The ramifications of this shift to a globally distributed modular building system are far-reaching. New modes of project delivery will engender new relationships among architects, planners, developers, builders and public officials. For New York City, this means a new approach to housing, at all income levels. A New York solution can be a possible global solution.
Event Schedule
6:00PM – Networking Reception (Light snack and drinks will be served)
7:00PM – Introduction by CTBUH NYC YPC Co-Chairs, Ilkay Can-Standard & Hardik Doshi
7:10PM – Modular Overview; Presentation by David Wallance, AIA LEED AP (Senior Associate, FXFOWLE)
Why a globally distributed modular system is crucial in a rapidly urbanizing world
How adoption of intermodal transportation standards is the key to a scalable modular industry
What makes modular construction based on intermodal transportation categorically different
The future of intermodal modular architecture as a collaborative endeavor
7:30PM – Structural Persective; Presentation by Daniel A. Sesil, PE (Partner, LERA)
A structural engineer's view on intermodal modular architecture

Findings from a study to use the intermodal modular system for an urban overbuild project

Structural constraints and opportunities in designing with an intermodal modular system
7:45PM – Energy Perspective; Presentation by Jamy Bacchus, PE BEMP LEED AP (Project Manager – Energy Analyst at ME Engineers)
Drawing the energy boundary – how land use is the primary driver in energy efficiency

Understanding the relationship between multi-story development cost and greenhouse gas emissions

Intermodal modular construction, transportation energy and embodied energy
8:00PM – Panel Discussion and Q&A moderated by Phil Bernstein
8:20PM – Audience Q&A
Presented by Autodesk, AKDO and CTBUH New York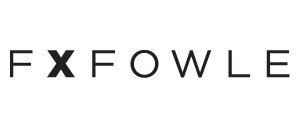 ---
This event features three short presentations, followed by a moderated discussion and interactive questions and answers from the audience. Our three panelists are:
David Wallance AIA, LEED AP BD+C
Senior Associate at FXFOWLE
David will discuss why a globally distributed modular system is crucial in a rapidly urbanizing world, and how the adoption of intermodal transportation standards is key to a scalable modular industry. He will also discuss the future of intermodal modular architecture as a cross-disciplinary endeavor.
David Wallance has practiced for over 35 years, and has been with FXFOWLE since 2014.  David pursues an approach to design that is informed by a deep understanding of materials, fabrication techniques and construction methods.  He believes that we intuitively respond to well-made buildings in which an intention is clearly legible at all scales – in the way we perceive form and experience space, as well as in the tactility of details.
David is currently working on a book on modular architecture and the transformative potential of the GBM system.  Portions of the book were adapted for an article titled "Moving Parts: Modular Architecture in a Flat World" that was published.
David has presented the GBM system at Greenbuild 2015 in Washington, D.C., and at CTBUH 2015 New York Conference.  In 2015 he also curated a round table discussion on "The Future of Modular" held at the AIA Center for Architecture in New York.  He is an Adjunct Associate Professor of Architecture at the Columbia University Graduate School of Architecture, Preservation and Planning.
Daniel A. Sesil PE
Partner at LERA
Daniel will discuss intermodal modular architecture as a specific case study that uses the system for an urban overbuild project, and the structural constraints and opportunities in designing from this approach.
Daniel Sesil, Partner at Leslie E. Robertson Associates (LERA), has been with the firm since 1983.  His extensive expertise lives in special design projects that answer to function and innovation. He specializes in long span, column-free spaces, high-rise buildings, creative solutions and research initiatives.
Dan is currently Partner-in-Charge of a wide range of projects, including the design of the Lucas Museum of Narrative Arts, the Rubenstein Forum at the University of Chicago, the Jacob K. Javits Convention Center Expansion in New York, a new hospital building at Coney Island Hospital in New York, the New Embassy Compound (NEC) in Ankara, Turkey and the New Consular Compound (NCC) in Nogales, Mexico. Projects of his that are currently under construction include the Kimmel Pavilion at New York University Langone Medical Center in New York, a new building for SUNY's Downstate Medical Center and a private residence designed using a complex geometric system and FRP paneled roof.
Dan has led the design of several of LERA's landmark projects, including the William J. Clinton Presidential Center in Little Rock, AR, the Columbia University Medical Center Education Building in New York, the Newseum and Freedom Forum in Washington, DC, the Rock and Roll Hall of Fame in Cleveland, the Miho Bridge in Japan, the National Museum of American Jewish History in Philadelphia, and the Prada Soho boutique in New York.
A published author and frequent speaker at design and engineering events, Dan serves on the U.S. Department of State's Bureau of Overseas Building Operations (OBO) Industry Advisory Group, and is also a member of the Marquette University College of Engineering Thought Leaders Council. For his actions following the 1993 World Trade Center bombing, he received the Medal of Valor from The Port Authority of New York and New Jersey.
Jamy Bacchus PE, BEMP, LEED AP BD+C
Project Manager – Energy Analyst at ME Engineers
As a trained mechanical engineer, Jamy draws on the energy boundary about how land use is the primary driver in energy efficiency. Jamy will discuss the relationship between multi-story development costs and greenhouse gas emissions during and after the intermodal modular construction, including transportation energy and embodied energy.
Jamy Bacchus is a mechanical engineer, energy modeler and sustainability consultant at ME Engineers in Denver, CO. He has over 20 years of experience designing HVAC systems for green buildings and net zero energy projects including previous work at Integral Group, Arup, WSP F+K and Battle McCarthy. He worked for NRDC developing energy policy for the built environment through California's Title 24 Part 6 2013 and federal appliance standards. He recently spent another two years doing commercial and multi-family residential energy audits and retrofits for the energy service company Iconergy to improve energy efficiency in the existing built environment. Additionally, he has served as a consultant to multiple startups tackling sustainability and energy use.
Jamy has lectured at Columbia University, CUNY and Stanford University on integrated green building design strategies to share his passion with engineering and architectural students. He has authored and presented peer-reviewed papers on diverse topics from alternative net zero definitions and policy ramifications of current metrics to cost effectiveness of urban infill using various construction methods at ACEEE Summer Study on Energy Efficiency in Buildings, Greenbuild and CTBUH . His expertise has led to longstanding collaborations with Terrapin Bright Green and Rocky Mountain Institute doing design charrettes throughout the US on a variety of project types.
This event will be moderated by
Phil Bernstein is an architect, technologist and educator who teaches at the Yale School of Architecture, where he received his B.A (honors) and  M.Arch. He was formerly a Vice President at Autodesk where he was responsible for setting the company's future vision and strategy for technology as well as cultivating and sustaining the firm's relationships with strategic industry leaders and associations. Prior to Autodesk Phil was a principal at Pelli Clarke Pelli Architects where he managed many of the firm's most complex commissions.  He is co-editor of Building (In) The Future:  Recasting Labor in Architecture (2010) and BIM In Academia (2011) and speaks and writes extensively on technology, practice and project delivery. He is a Senior Fellow of the Design Futures Council and former Chair of the AIA National Contract Documents Committee.
---
This event aims to discuss intermodal modular construction and its uses on the global scale for affordable replication. The emerging systemization of design and construction is connected directly to the international building industry, and is going to be an important part of the larger discussion in the practical setting. It's a new discussion topic that explores in the dialogue of urban built environments as a sustainable way for approaching not only architecture, but city planning, sustainability, and mass construction techniques.
We are looking forward to this event, and we hope you can join us!
Please reserve your ticket soon, we expect this event to be sold out.